The Albany Bowling Club was founded in 1897 and officially opened in 1899, it is the oldest club in country Western Australia and the third oldest club in the state, after Perth (1892) and Fremantle (1896).
The club was originally situated in a corner of the Parade Street reserve, now known as Foundation Park, which was then the town's main sports ground.
Interestingly, 2 wooden bowls were recently handed in to the Club which have inlaid silver plates, the inscription on the plates reads "Albany Bowling Club 1856". This would tend to indicate that Bowls was played in Albany long before the Club was formally established.
The first building erected for members was an open shed about 20 feet long by 8 feet wide, it was constructed with upright wooden slats and a corrugated iron roof. This structure accommodated about 30 members and their families, it would appear from early photos showing children bowling and sitting on the banks that bowling was very much a family game.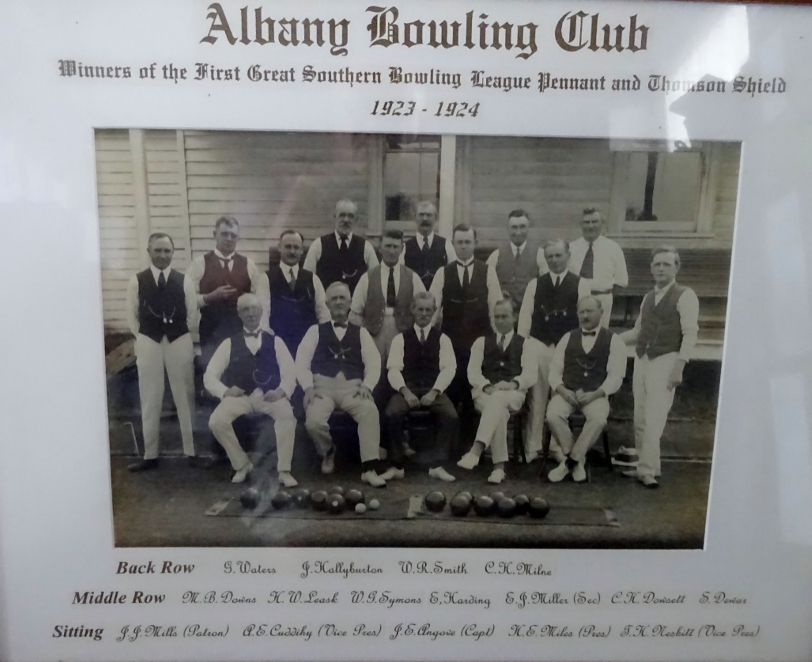 Early Executive Committee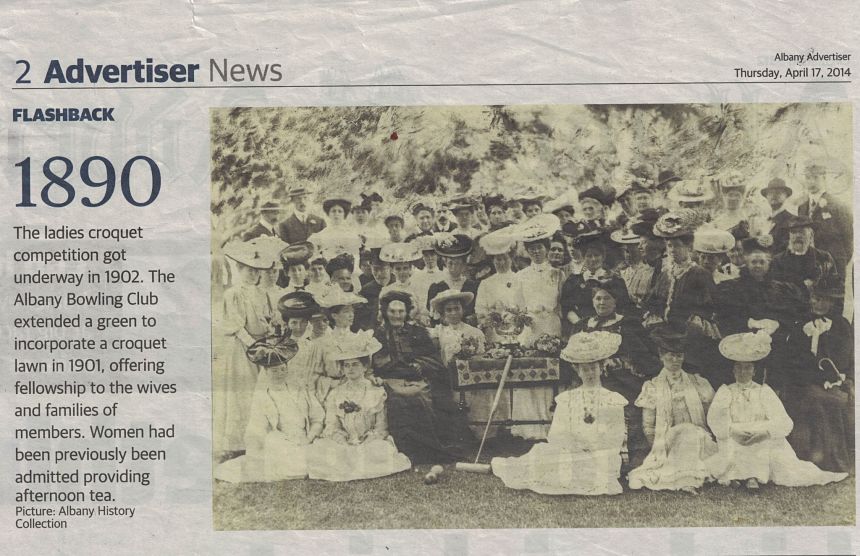 Extract from Albany Advertiser 2014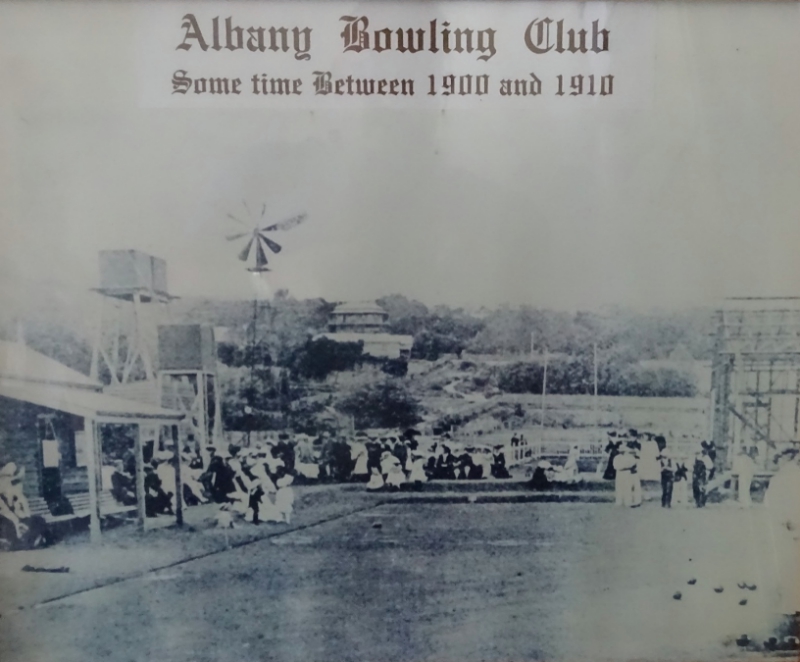 Inauguration day
Various improvements were made to the original structure over the years until eventually in 1961 the committee decided that the premises and facilities were too small to cope with an increasing membership.
This situation resulted in the club moving to land it owned on Albany Highway. A self supporting loan was raised from the Albany Town Council to build the Club Rooms and greens in consideration for the Club handing it's freehold for the land to the Town of Albany. A plaque set in stone was erected at the original site to commemorate Albany's first bowling greens.
The Club continued to grow and in 1998 major extensions were undertaken to improve the social area, locker room and ablutions, the Club was voted as the "Best Country Club in Western Australia" in both 1998/99 and 1999/2000.
The Club celebrated it's 100th anniversary in 1999 with numerous social and bowling events Including the first $5000 open event outside of the Metropolitan area.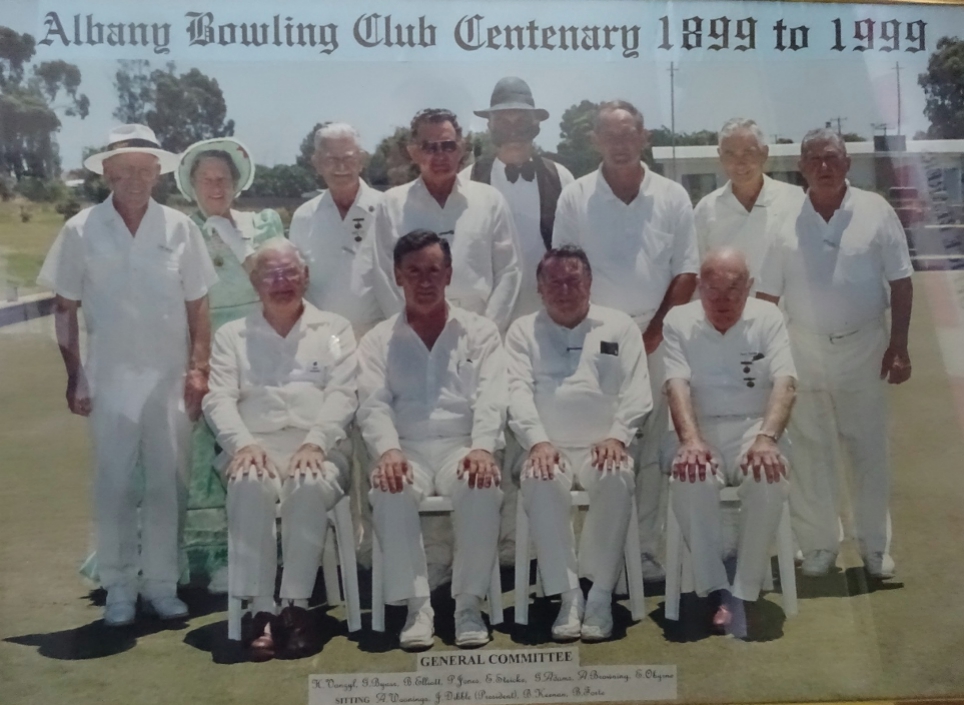 The Centenary Executive Committee